Desserts
"I'm just someone who likes cooking and for whom sharing food is a form of expression." ~ Maya Angelou
Ingredients
Preheat oven to 350°F. In a large saucepan, combine 1/3 cup sugar, cornstarch and salt; stir until blended. Mix in milk. Cook over medium heat, stirring constantly until thickened and boiling. Boil 1 minute, then remove from heat.
Get the full directions over at oprah.com
↝ Like the article? Please share on your social network. :)
---
You Might Also Like
---
Related articles

Here's an interesting twist on the classic

Upside Down Cake.

This easy to make buttery rich, caramely banana coconut take this yellow cake to new heights.

Just so damn deliciously decadent!
1 BettyCrocker yellow cake mix
3 whole eggs
1/4 cup oil
1/2 cup sour cream
1/2 cup water
6 bananas sliced 1/4 inch thick
1 1/2 cups shredded coconut
1 cup packed brown sugar
1/2 cup butter, divided
Directions
Preheat oven to 350 degrees and spray 2 (8 inch) round cake pans with cooking spray.
With an electric mixer, beat cake mix, eggs, oil, water, and sour cream on low until combined. Beat on high for 2 minutes.
Place banana slices evenly on the bottom of the two cake pans.
In a small saucepan melt butter. Add brown sugar and lemon juice and heat until dissolved. Pour half of the brown sugar mixture into each of the 2 round cake pans over the bananas. Sprinkle coconut over brown sugar sauce.
Pour cake batter on top of the coconut into the two pans, dividing equally.
Bake 35-40 minutes or until toothpick in the center comes out clean. Remove from oven and let sit for 5 minutes. Invert onto serving dishes. Slice to serve.
Photo/Source: tablespoon

---

You Might Also Like
---
Related articles
12 Home Cooked

Holiday

Recipies
Impress your guests this holiday with these home cooked and delicious holiday delights.
_ ____________________ _
Get Your Guests In The Mood…
Make It A Sides Buffet…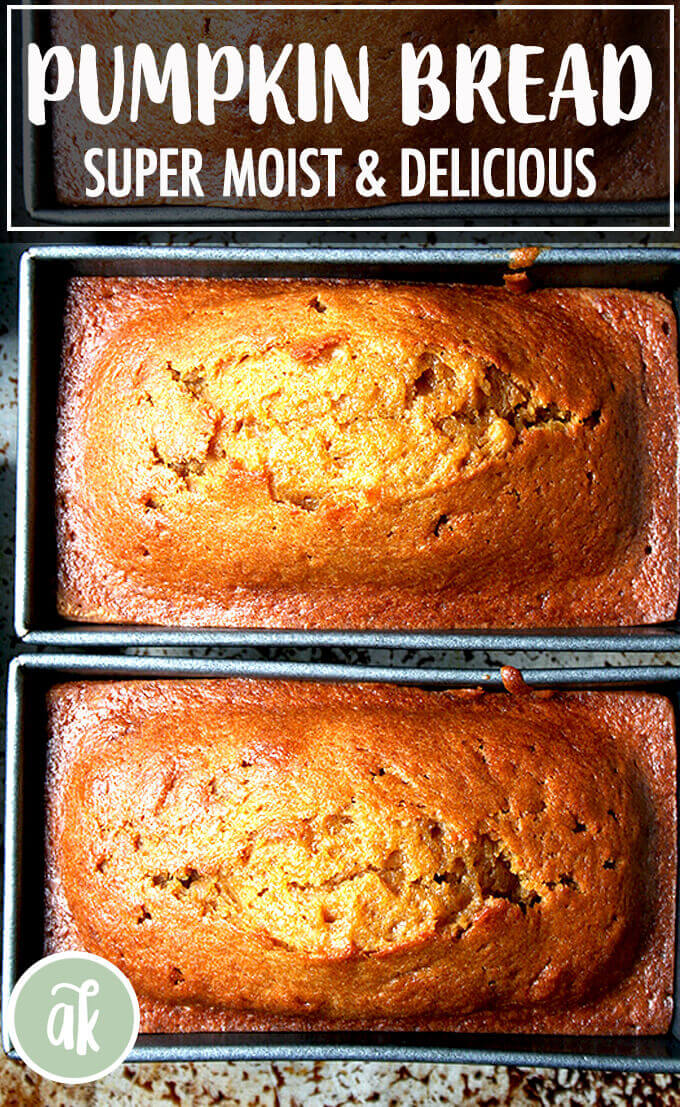 Add  A Little Spice to The Season…
Now We're All Marry & Bright!
Enjoy A Safe, But

Happy Holiday
With Family & Friends!
BONUS RECIPE: 

Salted Caramel Apple Hand Pies

, plus how to video on the perfectly flaky pie crust.>
Related articles
Here's a unique but tasty twist on the standard Thanksgiving stuffing. These awesome oven-baked Stuffing Balls are quick and easy to prepare.
Thanksgiving just wouldn't be the same without a full flavorsome gravy on the table. But, have you had it with red wine? It's not just for drinking anymore!


In this fresh, fruity and uncooked relish, cranberries are coarsely chopped in the bowl of a food processor with honey and orange juice. The abundantly sweet and tart flavors, perfect for a topping unlike any you may have tasted before.
It's the classic fruity sangria taste, along with some underlying spice which makes it just perfect for the fall holidays. Garnish with fresh cranberries and apples.
It's the perfect combination of chocolate, pumpkin and cinnamon. What an indulgent after-dinner treat, and yet the pumpkin makes it quite healthy too.
Perfectly festive and tasty Apple Cider Margaritas to usher in Fall!
Related articles
It's the perfect combination of chocolate, pumpkin and cinnamon. What an indulgent after-dinner treat, and yet the pumpkin makes it quite healthy too.
Ingredients
100 g vegan butter (if you prefer use some nut butter)
1 flax seed egg
3 tablespoons stevia
1/4 cup cacao powder
1/8 cup melted vegan chocolate
1/4 cup pumpkin puree
3/4 cup flour
1/4 cup water
2 teaspoons cinnamon
1 teaspoon vanilla extract
1 teaspoon baking powder
Instructions
Preheat the oven at 350 degrees. Butter up 3 small boundt cake pans.
In a bowl mix the vegan butter with the flax seed egg and the stevia until creamy.
Incorporate the cacao powder and the melted chocolate.
Add the pumpkin puree, the baking powder, the cinnamon and the vanilla extract.
Add the water and the flour making sure you have no lumps.
Divide the batter between the 3 pans and place in the oven
Bake for 15 minutes or until done
Photo/Source: anafernandez
Related articles
The Perfect Thanksgiving Cake (keitochansays.com)
Appetizer
This tasty Spicy Pumpkin Hummus is sure to be a hit this fall, with the perfect hint of spice to give your taste buds a kick, but feel free to add more cayenne pepper if you want it even spicier; as with any hummus recipe, the ingredients can be adjusted until you get the flavor you like!
Beverage
Pumpkin Spice Latte is one of my favorite fall drinks; always gets me if the fall mood and tastes like a pumpkin pie in a cup. Yum!

Breakfast
Pumpkin Waffles are the perfect fall treat that will satisfy your fall spice cravings.
If you're like me, I'd rather spend my weekends relaxing and spending time with family. Here's a relatively easy breakfast recipe you can prepare the night before without a huge clean-up.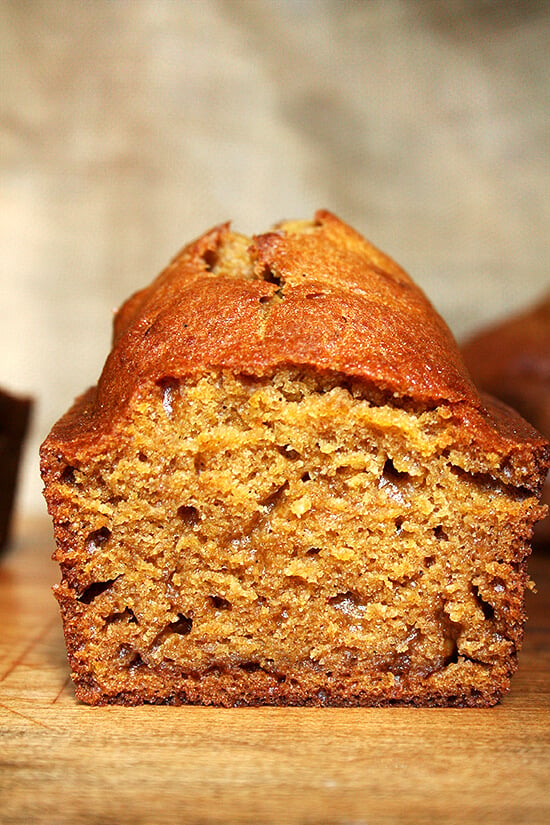 Dessert
Fall is among other things, pumpkin season!  And don't we all love pumpkin pie, pumpkin muffins and pumpkin cookies and best of all pumpkin bread.
Lunch & Dinner
Craving some of fall's comfort foods? Whip up a delicious Pumpkin Risotto in a flash with this quick and easy recipe.
Did you know adding pumpkin give sweet nutty flavor to dishes and is a ready source of vitamin A, which boosts the nutrition content of this offbeat chili? 
Side
Transform the traditional pumpkin pie into an enchanting side dish recipe.
Soup
Who doesn't love pumpkins this time of year, especially when they're roasted and whipped into a creamy warm winter soup?
Miscellaneous
Pumpkin Pie Spice: Since autumn is upon us, I thought share this spice blend with you. Whenever a recipe calls for the typical blend of fall spices like cinnamon, nutmeg, etc. Toss in a couple of teaspoons of this homemade pumpkin pie spice.
Related articles